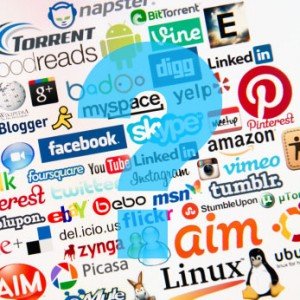 There's no doubt that social media is good for business- faceless corporations can become personalities that customers want to interact with on Twitter and small businesses can reach out to hundreds of potential new clients with just one Facebook post.
Nobody is questioning the value of using social media in business, but you should be questioning which social media sites are the most useful for your business.

Maintaining a strong online presence is time-consuming and with so many different options out there, you need to decide which social media channels are really worth your time. Should companies really be tweeting about their new offers, along with the odd, light-hearted photo of a pug wearing a beanie hat, for example, when the company in question organises cruises for retired people? Probably not.
Here's a quick summary of five popular social media sites used by businesses, so that you can decide which is going to be the most beneficial for you and your business:

It's easy for small businesses to create a page that Facebook users can publicly 'like', meaning their friends will probably take a look at your page too. People who 'like' your page will share your posts- about new products or events for example- meaning you'll reach even more people. Companies can also pay to advertise and promote their page throughout Facebook in order to reach a wider audience.

Twitter users absorb information quickly as everything is condensed to 140 characters or less. Your content can be retweeted and read by a wide audience in a matter of seconds, depending on how big your Twitter network is. Having lots of Followers is important but you also need to be following the relevant Twitter accounts. There is the option of sharing your Twitter posts on your Facebook page, so if you're using one it makes sense to use the other.

Traditionally a site for networking and job hunting, LinkedIn is now used by businesses as well as professional individuals. Large businesses can build on their reputation by sharing industry news and by participating in online forums or 'groups'. They can also recruit new employees through the site and ask their current employees to create a profile- people researching a company on LinkedIn will probably look at their employee profiles too!

A very visual site that allows companies to 'pin' pictures onto virtual mood-boards. This site is best for creative companies that want to maintain a strong aesthetic, such as design houses and aspirational brands. However, any type of company can engage audiences on Pinterest, by keeping up a strong presence and by posting interesting content.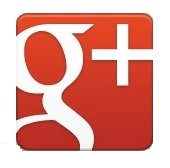 A shiny newcomer to the world of social media and therefore very confusing to some! According to Google, webpages connected to a Google+ account will have a higher search engine ranking. Like LinkedIn, users can create a 'circle' of networks and share content with them, such as blog posts, videos and links. The site encourages professional collaboration- Google+ Hangouts enables users to video chat with up to ten people at a time and there are Apps you can download to share files.
If you're still confused by all the social media options out there, remember that the most important thing is to deliver engaging content that is relevant to your business. Focus on one platform and make sure you deliver high-quality, interesting posts. That is how you engage people and that is the whole point of social media.