Could you convince me to sit down and read your story in 8 seconds?
Start your stopwatch and try - I'll wait.
If you couldn't come up with something incredibly intriguing, you just lost my attention and I'm probably already clicking on the dreaded X button. So long, potential client.
But why only 8 seconds, you may ask? The reality is that with the avalanche of information falling onto us from all sides, it is extremely hard to focus. The
8 seconds
we just talked about are literally what our attention span has shrunk to  – literally shorter than that of a goldfish!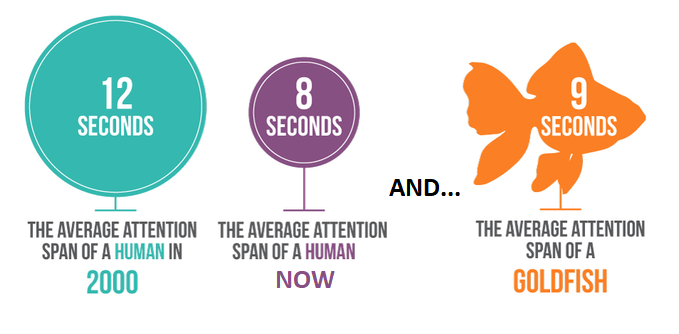 (image credit: bettermarketing.pub)
In other words,  you - as a website owner - only have 8 seconds to engage your audience and grab their attention.
Moreover, you need to be better than your competitors who are also trying to get in line for those precious 8 seconds. We've already discussed how to create attention-grabbing titles with content hooks; now let's see how the marketing hooks will help you
grow your traffic
even further..
Getting Prepared: 3 Quick Steps
Before you dive deep into creating attention-grabbing content, let's do some preparation first.
Consider your audience: their needs, desires, and pain points
If you want to hook your audience, you need to make both your content and your offering resonate with them. The most sure-fire way to do this is to research your audience and determine your customer persona.
Your research should answer the following core questions:
Who is your customer?
Which problems do they have?
How can your product or service help them resolve these problems?
The answers to these questions will become the foundation of your attention marketing strategy. For example, if you offer home fitness programs, your customer audience can be pretty broad – from young mothers to remote workers. Their problems may be different – from lack of time to gym shyness. Online fitness can be a solution for their pain points, but you will need to pitch it differently for different groups.
Research your competitors
You may be doing your research and shaping up your attention marketing plan, but rest assured your competitors are doing the same thing. To stay ahead of the competition, never stop following and monitoring it.
Analyse what your competitors offer to customers and which problems they are trying to solve. Is their offering unique? Does it miss anything? Can you fill that gap with your product?
A competition study will help you identify the strengths of your own product that you need to highlight in your promotion. A unique offering has a much higher chance of getting attention.
Use Customer Feedback in a Smart Way
Feedback is not only about learning what customers think about your product and what needs to be improved. It is also about what they pay attention to. Through analysing customer feedback, you can get a wealth of insight into what they expect from you and what they might be looking for.
You can prompt customers for feedback after any interaction – a sale, a support request, even a complaint, or
whenever you engage in a chat with them
. Note what your customers like about your business and what they think requires improvement.
If, for example, you receive a lot of feedback saying that you don't have a loyalty program, you actually get two action points from it:
Introduce an engaging loyalty program.
Give it a shout-out in your customer communication. If customers were looking for it before, they would be pleased to see that you listened to their opinion and paid more attention to your content and product.
7 Kick-ass Ways to Capture Your Audience's Attention
Now that you have done your homework let's move on to practical tasks and build a marketing strategy that will capture attention.
Have A Clear Message
The clearer your value proposition is, the greater your chance to grab and hold attention (remember the eight-second rule). Compose your marketing messages so that whoever reads them can see immediately what you offer and what benefits your offering brings.
If you aim for a clear marketing message, it should have the following characteristics:
Concise. The user should skim rather than read but immediately get the complete message.
Informal. Use simple language and avoid scientific terms and professional jargon.
Showing the value. The user should see the advantages of your product immediately.
Original. Your message should not be mixed up with messaging created by others.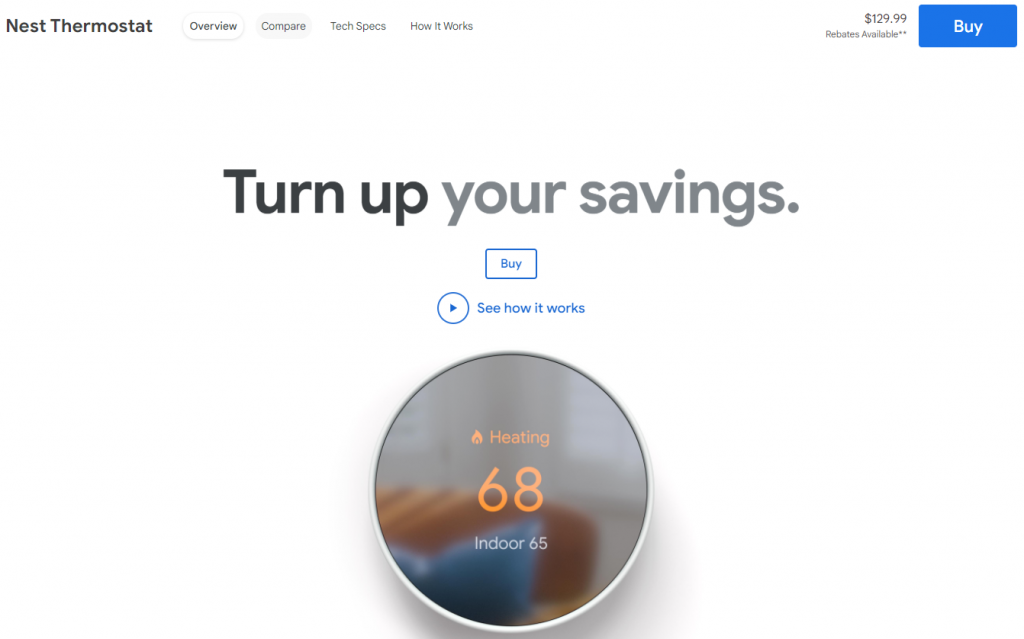 See, for example, the message that
Nest Thermostat
placed on their home page. "Turn up your savings" is short and clear, informal and value-focused. In just four words, the business tells the user that their product gives them control over their heating expenses and allows saving.
Produce Creative Content
In other words, use different types of media to speak to your customers. Images, videos, animation – use them together with textual content to make your message more engaging.
Let's not forget interactive content where you expect visitors to do something – surveys, quizzes, calculators, games. According to
81% of marketers
, interactive content grabs your audience's attention and holds it longer.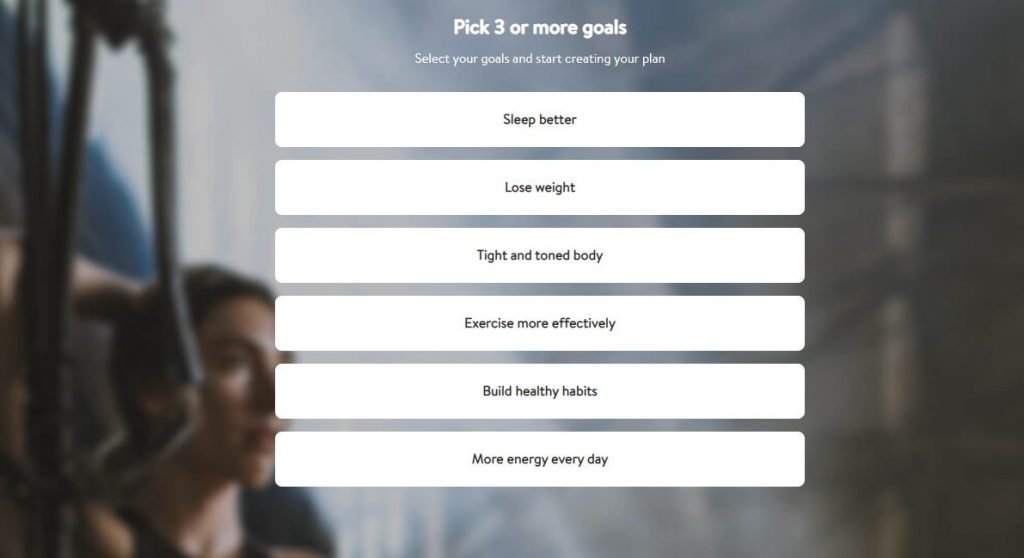 If, for example, you land on the website of
Asana Rebel
, a health and fitness app, it invites you to answer several questions about yourself and your fitness goals to create a personalised exercise plan. Once you have started with the questionnaire, you feel more committed and engaged and will surely want to see what the product offers to you personally.
Tell a Story
Stories are tremendous attention-grabbers, so try integrating one into your marketing campaign. A story engages and makes people read on to see how it develops.
Your story can be anything – a story about how the
business came to life
, a story based on user data, or even a social cause story. The core goal of storytelling is to provoke emotion and empathy in the reader and relate to the story.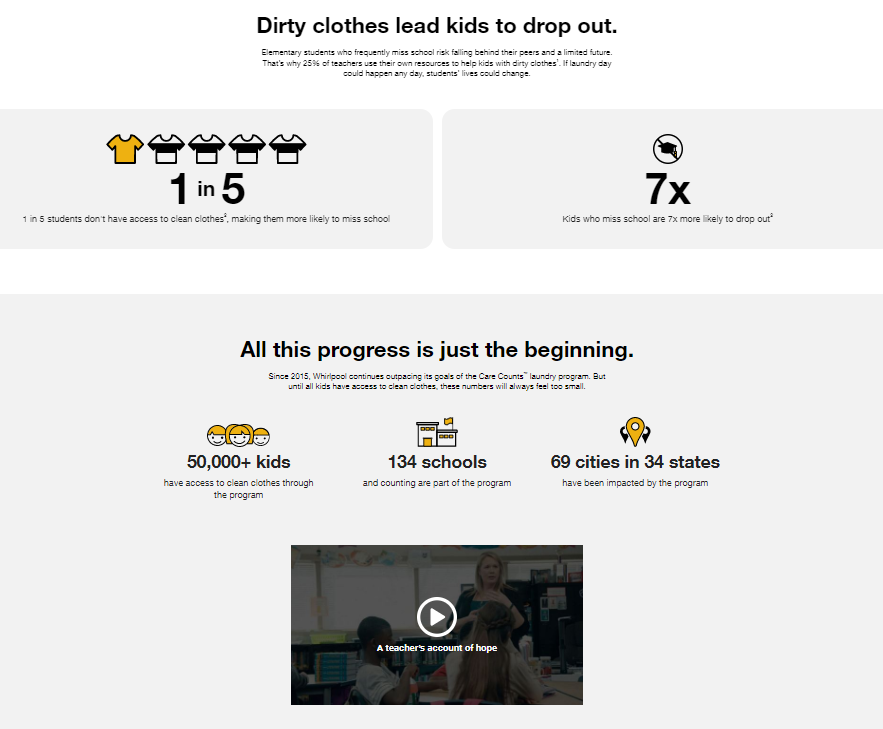 Whirlpool, a home appliances manufacturer, told a story to attract attention to its
Care Counts
campaign. The company presented data showing that children often miss school due to a lack of clean clothes. Whirlpool launched a program of installing washing machines in schools and called on its audience to support and promote it.
Add Value to Your Customers' Experience
If you want to hold your visitors' attention, your content should be entertaining and valuable for them. Give them something that they can use immediately – a demo video, an informative blog post, a tutorial, or a checklist. Visitors must be able to access it without subscribing or creating an account.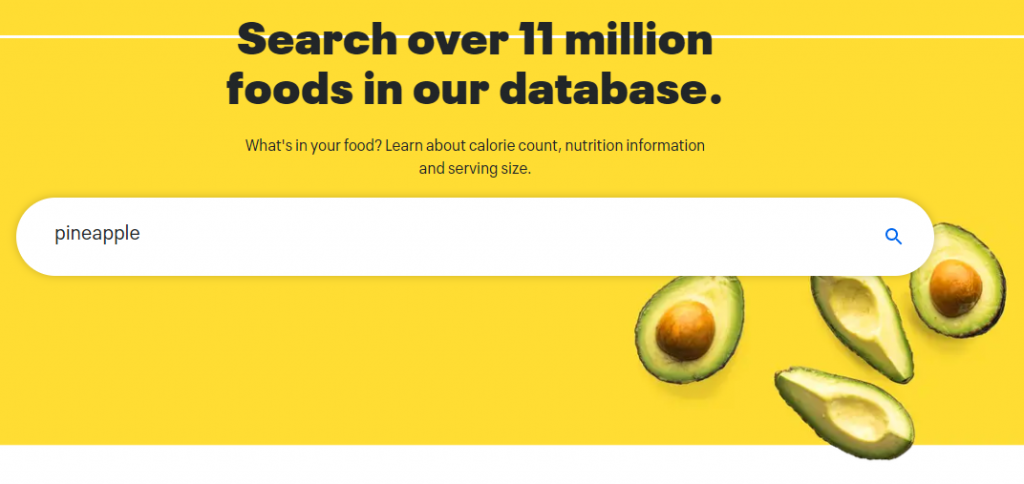 You might want to update or replace your free content over time as the demands of your audience change and evolve. Constantly monitor your customers' feedback over all communication channels to catch any shifts in their preferences in time and respond proactively. Your free content should tell your audience that you will deliver what you promised if they decide to do business with you.
As an example, browse the home page of
MyFitnessPal
, a calorie counting and healthy lifestyle app. Even before you sign up and start tracking your calorie intake, you can check the nutrition information of any food of your choice. MyFitnessPal gives you access to its food database just like that.
Follow a Trend
You can use a hot topic or a viral trend to draw attention to your product, even if the trend is not fully within the scope of your business. You can state your opinion on the trending issue or state your position towards it.
This way, you can attract the attention of users who follow the hot topic elsewhere and sometimes even spark discussions on your website or social media pages. By joining such trends, you have a good chance of increasing traffic to your website and getting more followers on social media. Plan trendy posts in your calendar, which you can build with
social media management tools
.
A good example of a trend many businesses used to express their position is the Covid-19 pandemic. It affected every industry and every continent, leaving no one aside. Even those who were not directly involved in treating patients or preventing the spread of the virus had to rethink their ways of working.
Nike, a global sportswear manufacturer, supported the social distancing and isolation requirements by encouraging people to continue exercising at home. The corporation created an inspiring video stressing that by isolating, each of us helps the world to overcome the crisis.
Consider Emotional Marketing
As its name suggests, emotional marketing targets the emotional rather than the rational. In other words, it makes people follow their hearts rather than their minds. It creates a strong emotion that drives your content viewers to engage more with the message.
You may be triggering various emotions producing different responses in people. If your content inspires happiness, they will share it, increasing your brand awareness. If, on the contrary, it triggers anger or fear, they instinctively look for something familiar, stable and comfortable - references to a brand or product - thus increasing loyalty. However, in all cases, you are going to create experiences that linger in your audience's memory.
If you are looking for an example of great emotional marketing, look up P&G's "Thank you Mom" campaign released for the London 2012 Olympics. The household goods manufacturer positioning itself as a "Proud sponsor of Moms" highlighted the role of mothers in the making of athletes and the importance of the mother's support in their lives. Play the video below to see how P&G used emotion to market its brand but grab a tissue first.
Build a good website
Your website is the place where you meet and greet your potential customers. Their first impression determines whether they close the browser tab or decide to stay longer – and you only have eight seconds to create that first impression.
What can you do to draw and hold your visitors' attention? There are certain techniques you can use to make people engaged:
Catchy headlines
High-quality images
Clear calls-to-action
Useful and readable content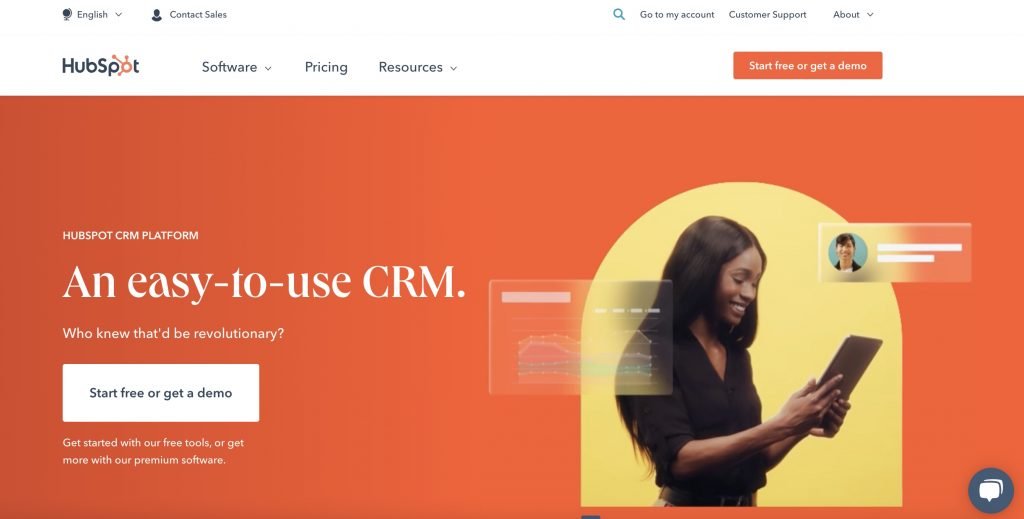 The marketing platform
Hubspot
is an excellent example of an attention-grabbing website. When you land on its home page, you immediately see what Hubspot is about. It invites you to "Start free or get a demo" with an easily visible CTA button. Their header shows what you can achieve even before you scroll down to more clear and concise content containing just the right proportion of text and images.
Did we get your attention?
We hope our tips on keeping your audience's attention will help you plan and structure your marketing campaigns and increase your revenues. Remember to always A/B test and monitor your results, as marketing isn't written in stone, and you never know what may or may not work for you.