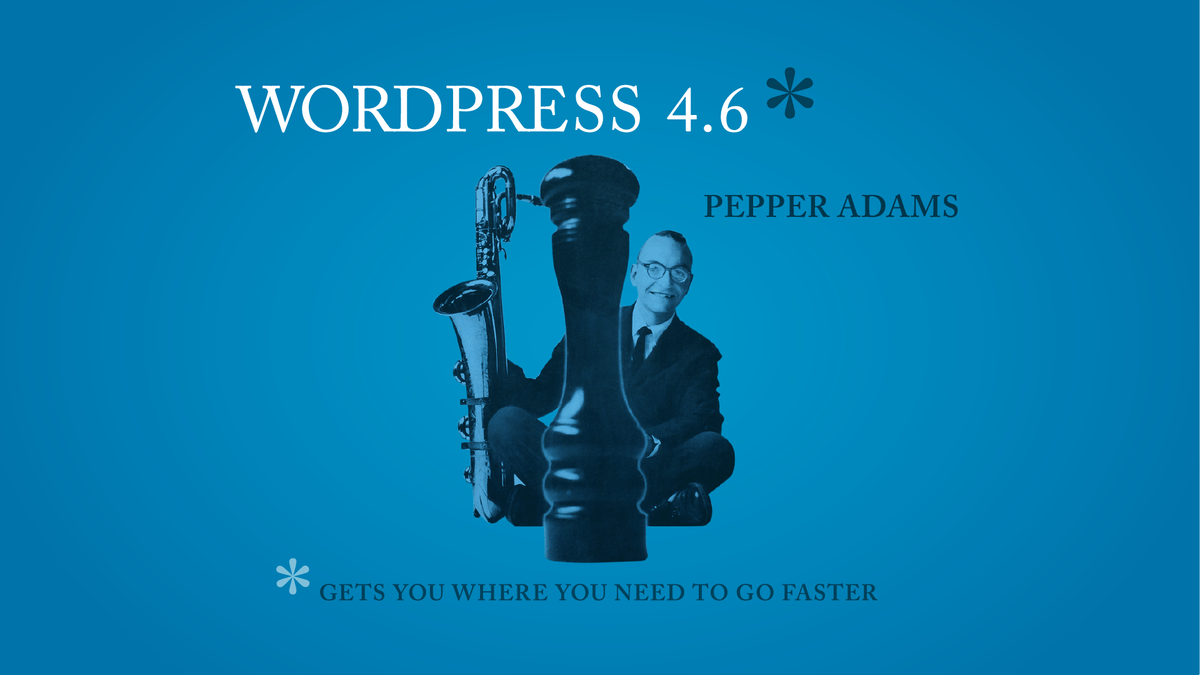 WordPress 4.6 known as "Pepper" in honour of jazz baritone saxophonist Park Frederick "Pepper" Adams III, was just released and is now available for download,
installing through Softaculous
or as an update in your existing WordPress dashboard.
It is the second major release of the year 2016, and delivers some exciting new improvements, as well as it fixes several bugs.
The new features in version 4.6 will help you to focus on the essential things while feeling more at "
home
", as explained by the WordPress crew.
In this article, we will show you what is new in WordPress 4.6 "Pepper" and which features you should try after updating your web sites.
Some of the WordPress 4.6  "Pepper"  highlights are:



Streamlined Updates

Do not lose your "home": stay on the same page while you update, install, and delete your themes and plugins. All such shiny updates have been made possible via use of AJAX.




Native Fonts

WordPress now uses your Operating system's native fonts, rather than external resources. This should result in faster loading, as well as a more native feel on whatever device you are using. Here is a list of the font stack that will be used on different platforms and operating systems:

-apple-system for Safari (iOS & macOS) and Firefox macOS
BlinkMacSystemFont for Chrome macOS
Segoe UI for Windows
Roboto for Android and Chrome OS
Oxygen-Sans for KDE
Ubuntu for Ubuntu
Cantarell for GNOME
Helvetica Neue for versions of macOS prior to 10.11
sans-serif, the standard fallback



Editor Improvements

Inline Link Checker: WordPress 4.6 now automatically detects any broken links. If a link is broken, then the Inline Link Checker will highlight the linked anchor text with red dots, showing the link URL in red.




Content Recovery: WordPress now saves your content locally to the browser as you type. In case of any problem with your internet connection, you will be able to restore drafts from the browser's cache. You should see a notice saying "The backup of this post in your browser is different from the version below" with an Update button next to it.




Emoji Updates ❤️

WordPress has updated their emoji base to include all the latest emojis as well as the latest design of those emojis. Click here for the full list.
WordPress 4.6  "Pepper" comes with a lot of new "under the hood" improvements for developers such as
blog post
for a full lineup of what is new in WordPress 4.6 "Pepper".
---
Click
HERE
for more WordPress related articles.
---
Do you need fast, secure and stable
WordPress hosting
powered by
support gurus
? You are in the right place!