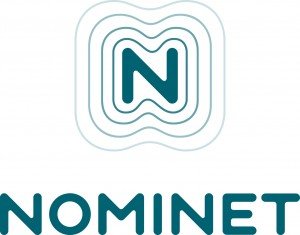 At the end of 2015 Nominet, the official registry for all UK domains, announced that it would be increasing domain pricing to all UK registrars. This increase affects the wholesale price that Kualo and all other domain registries are charged for registering and renewing domain names ending in .uk.
What's changing?
This wholesale price rise means that it is necessary for us to increase the price we charge for all .co.uk, .org.uk, .me.uk and .uk domain names effective March 1st 2016. Pricing will also now be standardised so that one year registrations are no longer charged at a higher rate than multi-year registrations, as is currently the case. The new standard price will be £5.99 ex VAT per year. This is an increase from the current 1 year price of £4.49 and the current 2+ year price of £3.39.
We're committed to providing great value domain pricing, and at £5.99 we continue to be cheaper than many other leading UK domain registries, with 123-Reg, GoDaddy 1&1 and NamesCo all having announced increases to £6.99 per year, and UK2 to £6.49. What's more, for customers with large domain portfolios, membership to our 
Domain Discount Club
reduces the cost of UK domain registrations to just £4.79 per year, and provides substantial discounts on many other domain extensions. More details on our Domain Discount Club can be found
here
.
Why are prices increasing?
Nominet's board decided that a price increase was unavoidable due to increased costs and more intense competition between the new extensions in todays domain market. Russell Haworth, Nominet CEO commented:
'We're committed to running a first class service for .UK registrants, including our renowned customer service, and we're doing more than ever before to ensure the .UK space is a safe and trusted home for all.  But costs have risen considerably since we last changed the price, and we need to compete in a promotion-driven industry.  We won't compromise on the quality of our service or dial back our efforts to counter cyber-threats head on.  However, it's important to us that .UK domains represent value for money as well as quality, and the price we have set reflects that."
Whilst the increase appears significant at first glance, it's worth noting that Nominet haven't increased wholesale prices since 1999, and so for the past decade and a half years the .uk domain family pricing has remained amongst the cheapest domain extensions on the market. The price increase simply aligns the UK domain name pricing with current international norms.
What can I do to avoid paying increased domain registration fees?
Renew today!
Since the price increase only comes in effective March 1st 2016, any renewals processed before this date will be on current pricing. You can renew your domain name for a maximum validity of 10 years, so by renewing your domain early you can lock in the current pricing levels for the next few years. We'd encourage all of our customers to do so at their earliest opportunity to ensure that you don't pay a penny more than you need to.
If you have any questions whatsoever on the upcoming price increase, don't hesitate to get in touch via our
helpdesk
and we'll be more than happy to address them.