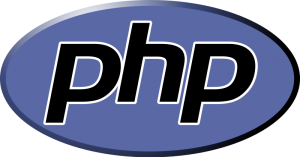 A couple of days ago we wrote about how we
improved security and increased uptime
to provide even more stable and reliable shared hosting.
Today we want to tell you more about some more benefits of our unique server setup - in particular, with regards to PHP.
Six different versions of PHP!
When you choose a Kualo
shared hosting plan
, you're able to select from
6 different versions of PHP
. Not only can you choose from these different PHP versions on the same server, but you can also set
different versions of PHP to run in different directories in the same hosting account!
Historically, if you wanted to install the most up-to-date version of a PHP application requiring the latest release of PHP, you might have had to wait because the default PHP version on your hosting plan was a little behind the most current version to ensure that it was compatible with the widest range of applications. Similarly, if you've got some older software that requires a slightly older version of PHP, if your host updated PHP, you could be left out in the cold or faced with the task of migrating it to another server altogether to keep it running.
Not so with Kualo! With 6 different versions of PHP running on the same server, there's no more moving accounts between different servers running different PHP versions -- each of our servers is now fully compatible with a much wider range of applications. Changing the PHP version that you need for your account is just a click away - simply go to the
PHP Version Manager
in cPanel and you can select the version of PHP you'd like to run in each directory.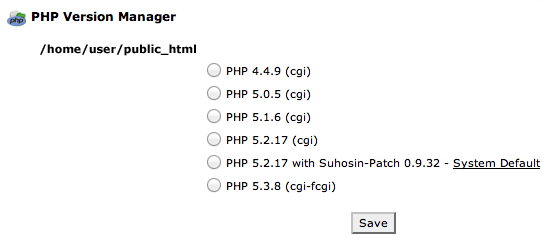 Just select the directory you want to set up a different version of PHP in, choose from a list of installed PHP versions, hit save and you're done!
PHP Variables Manager
If having 6 different versions of PHP, on one server, on one hosting account wasn't enough, you can
also
easily configure different PHP variables through the
PHP Variables Manager
 in cPanel. This has been designed to be as intuitive as possible - you simply start typing the name of the variable, it will auto-complete the variable name once it's recognised, and then you can set it up. At many hosts this requires you to have knowledge of configuring PHP Variables in php.ini files, which can quickly become confusing even for more advanced users (of course, if you wish, you can still set up your PHP variables using php.ini files!).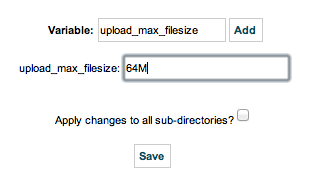 So if your host doesn't offer you
incredibly stable hosting
, with 6 different versions of PHP and an easy-to-use PHP Variable Manager built right into cPanel, why not try one of our
shared hosting plans
out for size!