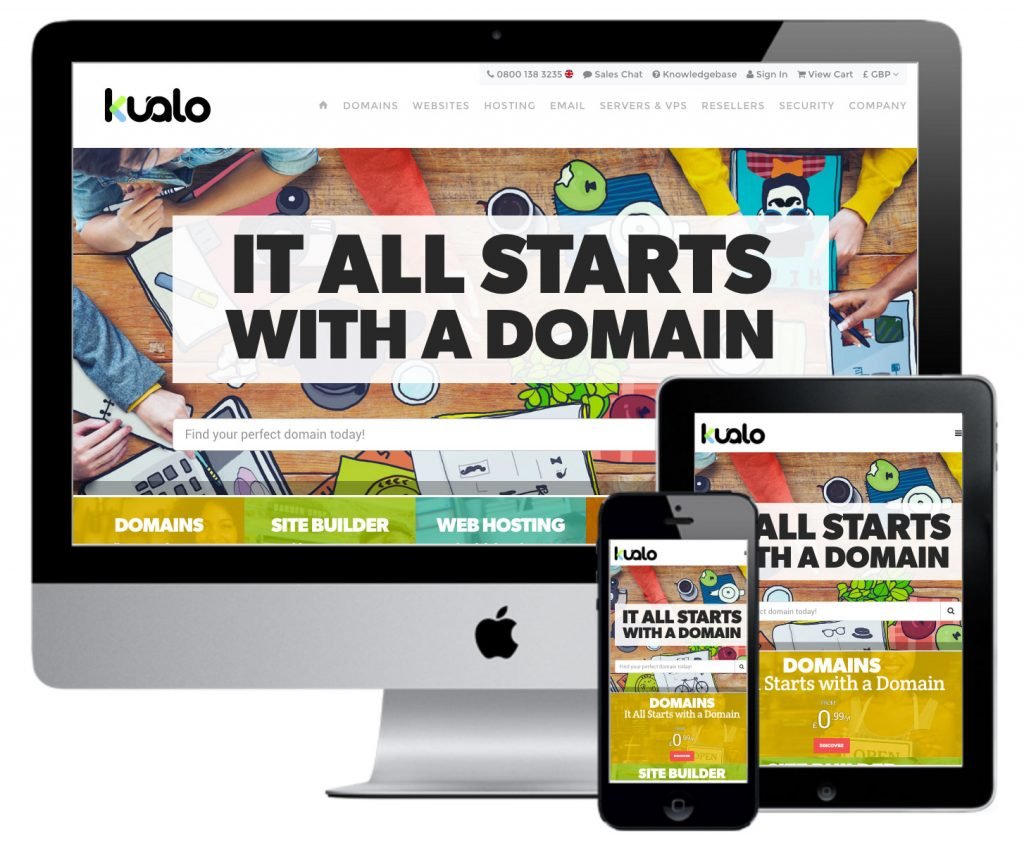 Phew.
It's taken over 14 months, one complete re-write, several hundred cups of coffee, and the mysterious appearance of many more grey hairs... but this day has arrived. Today, I get to do something I've been looking forward to for what seems like an eternity: I can finally announce our new logo, brand identity, and updated hosting plan structure.
Our old web site had served us well, but after five years, its time has now come to an end. Our new, sharper, more colourful image represents the Kualo we have become today.
Please,
go take a peek!
 Can you find the secret 'easter egg'? If we've done our job well, it should be very hard to find!
(hint: that's a CLUE!!!) 
If you do find our secret easter egg, indicate
what
it is in the comments below (without giving away how to find it!) and we might just send you some Kualo swag in the post. If you have any feedback, if you spot any bugs or just want to let us know what you think - we'd love to hear from you too! You can also 
email us
 or reach us via live chat below.
So here are the major changes:-
Mobile Ready
Our new site now works on tablets, mobile phones and desktops. It hugs any size display and looks gorgeous.
Faster Domain Searching
Domain searching has been completely re-written and now returns results much faster. Premium and After Market domains have also been integrated into the search so you can find those extra special domains.
Clearer Pricing
It was really important to us that our pricing was displayed incredibly clearly on the new site. On each plan with multiple payment cycles, you can now see the full term price and monthly equivalent prices in drop down menus. If sale prices apply, these are now clearer than ever with the discount and subsequent renewal price, if higher.
Multiple Currencies & International Phone Numbers
With customers in over 90 countries, the Kualo brand needs to speak to people wherever they are. This starts by displaying, where possible, pricing in local currencies across the site so that our customers in different countries can more easily understand our pricing. At present, the checkout process will still be either in US Dollars or British Pounds, but we will soon be processing payments in more currencies as well. What's more, we've also added over 15 international inbound phone numbers so you can reach us from abroad. If you're accessing the web site from a country with its own inbound number, it will be displayed throughout the site.
More Services. Greater Detail.
If you can dream it, we can host it.
 With more detail and services than ever before, you can now discover our
Performance Hosting Plans
for busier or resource intensive sites; our robust clustered
Enterprise Email
 platform with a 100% email delivery SLA; 
Complex Managed Hosting
for high availability or sites with extremely high traffic, not to mention our
Content Delivery Network
,
Denial of Service Filtering
and range of
Website Security
solutions. We've also gone to town to explain some of the great perks of hosting with Kualo, such as our
datacenter powered by 100% renewable energy
 and our
extremely secure hosting
technology.
But this is just the beginning.
The road ahead has lots of exciting changes. We'll be re-vamping our client area, streamlining our order process, as well as introducing some really cool new technology in the coming months that we think you're going to love.
So stay tuned, folks!