Few people are aware of the
horrendous environmental impact of the Internet
.
That's why it's important to us that our corner of the web is as
green as can be
, and why we committed to becoming a
climate positive business
.
It's also why we're incredibly proud to be supporting
It's Time
, a festival of Climate Action.
COP26 had been due to take place in Glasgow this month, but was
postponed
until 2021 as a result of the COVID-19 pandemic. However, the climate emergency will not wait, and so we're thrilled to support the efforts of our friends at
Ecologi
who are hosting this event.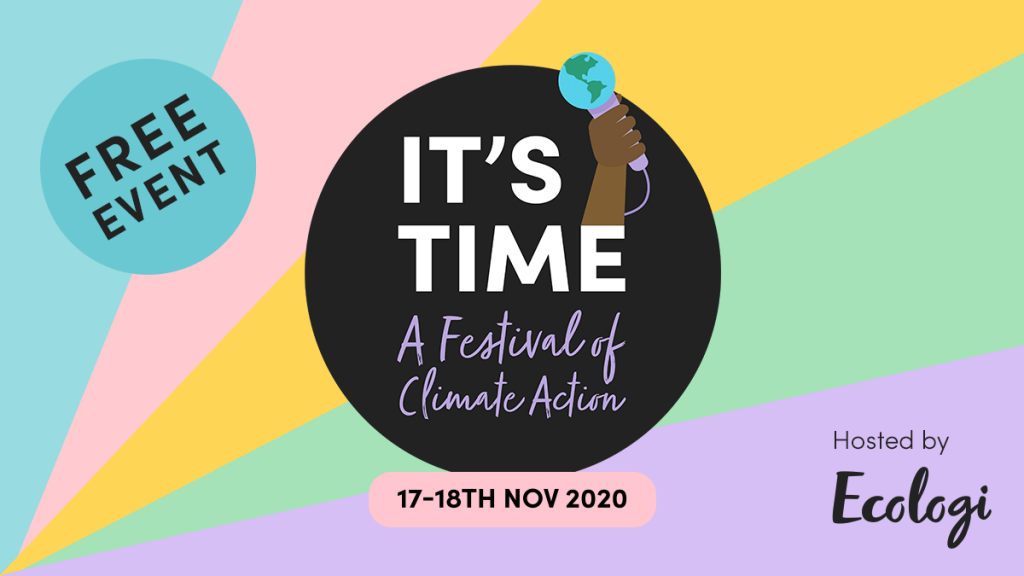 The free two-day virtual climate action event brings together over 100 speakers and contributors for an incredible line up of inspirational talks, panel discussions, workshops, live performances and much more.
The event will be opened with an address by HRH Prince Charles at 15:00 UTC, on the 17th November 2020.
Register for your
free ticket
today. What's's more, for everyone who does, hosts
Ecologi
will plant a tree.
[message_box top="35" bottom="35" bg_color="#f9f9f9" bg_opacity="80"] [message_text size="big"]Get your copy of Treeson Premium[/message_text] [message_button size="medium" url="http://mythem.es/" color="#ffffff" bg_color="#b0dae5" ]Purchase Now[/message_button] [/message_box]
We hope that you'll join us in attending this event and spreading the word.
See you there!