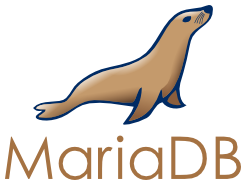 We recently completed migrating all of our shared servers to use the performance oriented and feature enhanced
MariaDB
as a replacement for MySQL. We are always on the lookout for new technologies and features to enhance our customer's hosting experience, and MariaDB is one that definitely fits!
MariaDB is the newest creation from the team that originally created the MySQL database server, and is designed as a complete "drop-in" replacement for MySQL because it maints 100% compatibility. Community focused development has returned with MariaDB, including the addition of many features and enhancements that are not included with MySQL as currently shipped by Oracle. All of this has lead to it being selected as the next generation in professional and professional database servers by organizations such as
Wikipedia
,
Mozilla
,
OpenSuse and Fedora Linux
.
There's no need to make any changes to your site's software. Your database driven website (including all popular software such as WordPress, Joomla, and Drupal) will simply benefit from the improved features and speed that MariaDB provides. These include such things as MyISAM and InnoDB enhancements which produce faster database queries, and better memory management to improve server performance in general. If you have any questions regarding this upgrade, just let us know by raising a ticket with our support team.
If you're on the look out for web hosting with blistering fast database performance,
sign up to one of our low cost web hosting plans
!