When I was first thinking about starting an eCommerce store, there were a few big ideas that stuck out from all the rest.
I spent all my time thinking about building and sourcing game-changing products, building a website that would wow visitors, and the types of marketing angles and campaigns I could execute. I even started to build a massive spreadsheet of influencers I dreamed would promote my products.
All of this was fun, but I was missing one of the biggest pieces of the puzzle. A piece so important, it would stop by business before it even began.
For those who read the headline, this missing piece is eCommerce fulfilment.
Back in 2020, Peloton saw an unprecedented surge in demand for its products. But, they weren't ready to enjoy the ride, instead, it led to all kinds of backlash. Why? Their fulfilment process wasn't ready for this spike in orders.
Delivery times went through the roof, customers went to social media to vent their frustrations, and Peloton's stock prices fell as a result.
The lesson here is clear: Even with great products, if you can't deliver on time, you risk damaging your brand and losing customers.
That's why it's essential to get eCommerce fulfilment right, right from the start.
In this post, I'll guide you through the process of Ecommerce fulfiliment, demonstrate why it's so important, and offer six tips you can implement today to improve Ecommerce fulfilment.
What is Ecommerce Fulfilment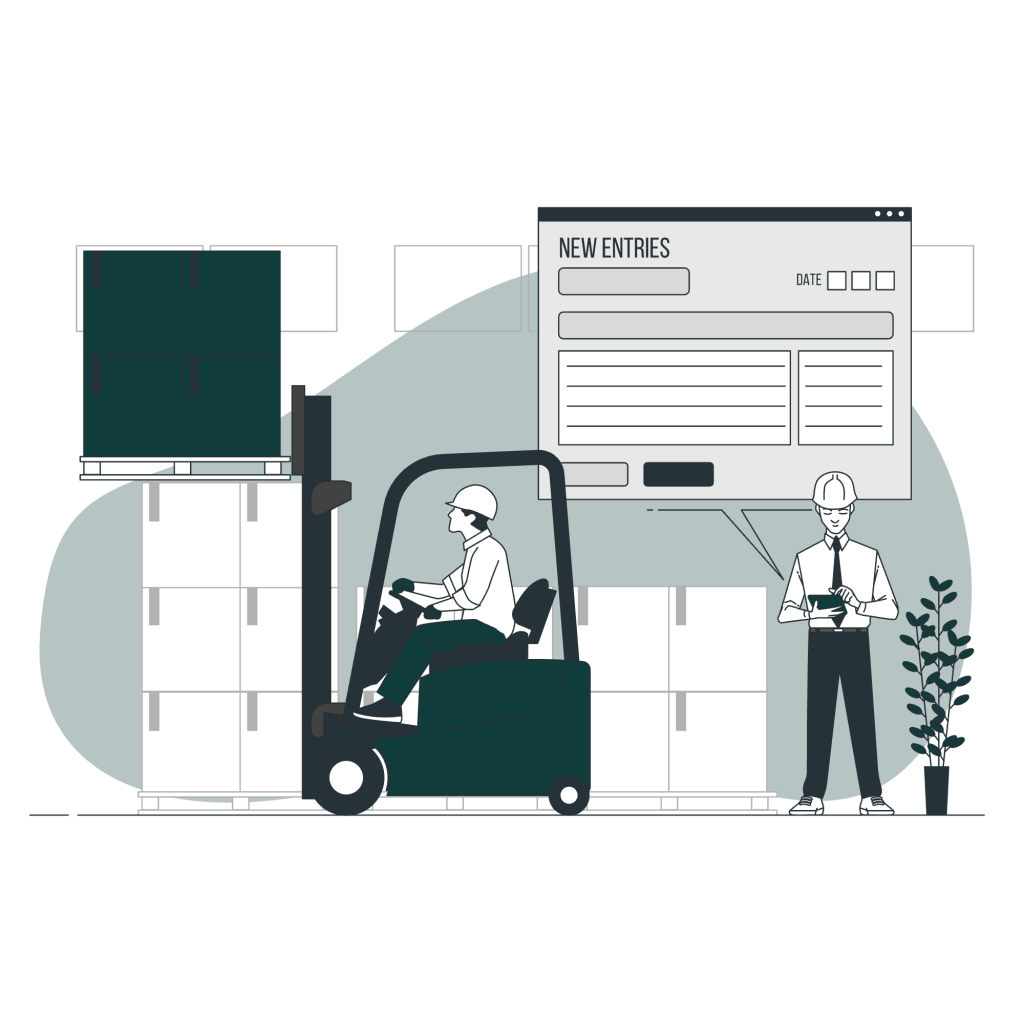 First, a definition.
eCommerce fulfilment is the process of storing, packing, and shipping products to customers. The moment the customer finishes their purchase, the fulfilment process begins. This can be done in-house, or via a third-party logistics provider.
This applies to both B2B and B2C businesses, where orders are shipped directly to retailers or consumers.
Sounds simple right? In theory, this process is straightforward. But, in reality, there are a ton of moving pieces that need to be working together for it to be successful.
If you're anything like me, you've been incredibly let down when ordering something online, only to wait weeks for it to arrive. That's poor order fulfilment, and something to be avoided at all costs.
Now, I'll dive a little deeper into each stage of the fulfilment process:
1. Receiving Inventory
Inventory is the first step in the order fulfilment process. You can't ship what you don't have.  This can either be held in a
third-party warehouse
, or kept on hand. Depending on the type of business, I'd even recommend outsourcing the entire fulfilment process. In this case, the third-party provider houses all inventory and handles all product processing.
2. Warehousing Products
Warehousing, also known as inventory storage, is the storage and organisation of products. This gives you information about which products are in stock and the total number you have on hand.
Seems straightforward, but these numbers need to be accurate, otherwise it'll create all kinds of issues with customer ordering.
3. Order Processing
After a customer purchases a product the processing stage begins. Here, a team member will select the product from inventory, package it, and get it ready to ship. This can also involve creating instructions for the type of shipping materials to use, along with creating a shipping label.
Businesses that use third-party warehouses will simply submit the order to them at this point.
4. Shipping Orders
At this point, it's time to ship the order. This can involve dropping off the package at the local post or Royal Mail. Or, a carrier can pick up the package from a fulfilment location.
After it's shipped you'll receive your tracking information. I also like sending this to the customer, so they can keep tabs on their package.
5. Returns Processing
Returns are another part of the fulfilment process. Returns happen for a variety of reasons. Most often, the customer didn't get the product they requested, the product is damaged, or maybe they simply don't like the product.
Even though this seems like a negative, offering a smooth return process can help to build customer trust, and maybe even earn a customer for life.
For returns, the customer can ship the product back to the business, or to the fulfilment centre. What's done next depends on the existing return policy, the quality of the item, and available inventory.
As I've shown, there's a lot that happens the moment a customer clicks the buy button. That's why it's so important  to
create a plan
that includes order fulfilment from day one.
Why Ecommerce Fulfilment is So Important to Get Right
Now that I've covered order fulfilment in depth, let's get into why it's so important to get right.
As I touched on above, Ecommerce fulfilment isn't the most fun thing to think about. Definitely not as thrilling as product development, or executing high-level marketing campaigns. But, getting it right will determine business success or failure.
Here are the biggest reasons why:
1. It Impacts Profit Margins
The speed and quality of the fulfilment process is directly tied to revenue.
For example, managing inventory the right way reduces item storage costs and the chances of missing sales by running out of stock. It also helps to reduce the cost of labour and shipping material.  Finally, it's easier to minimise the total shipping costs by reducing the likelihood of product returns.
2. It's Directly Related to Customer Experience
It's very difficult to keep customers happy with slow shipping speeds.. It's a simple equation. Happy customers equal a successful business.
Customers who are satisfied are much more likely to leave 
positive reviews
. Not only that, but there's a good chance they'll tell their family and friends about your products, and make more purchases over the long-term.
Alternatively, unsatisfied customers lead to negative reviews, no positive word of mouth, and no repeat business.
How Poor Ecommerce Fulfilment Impacts Your Business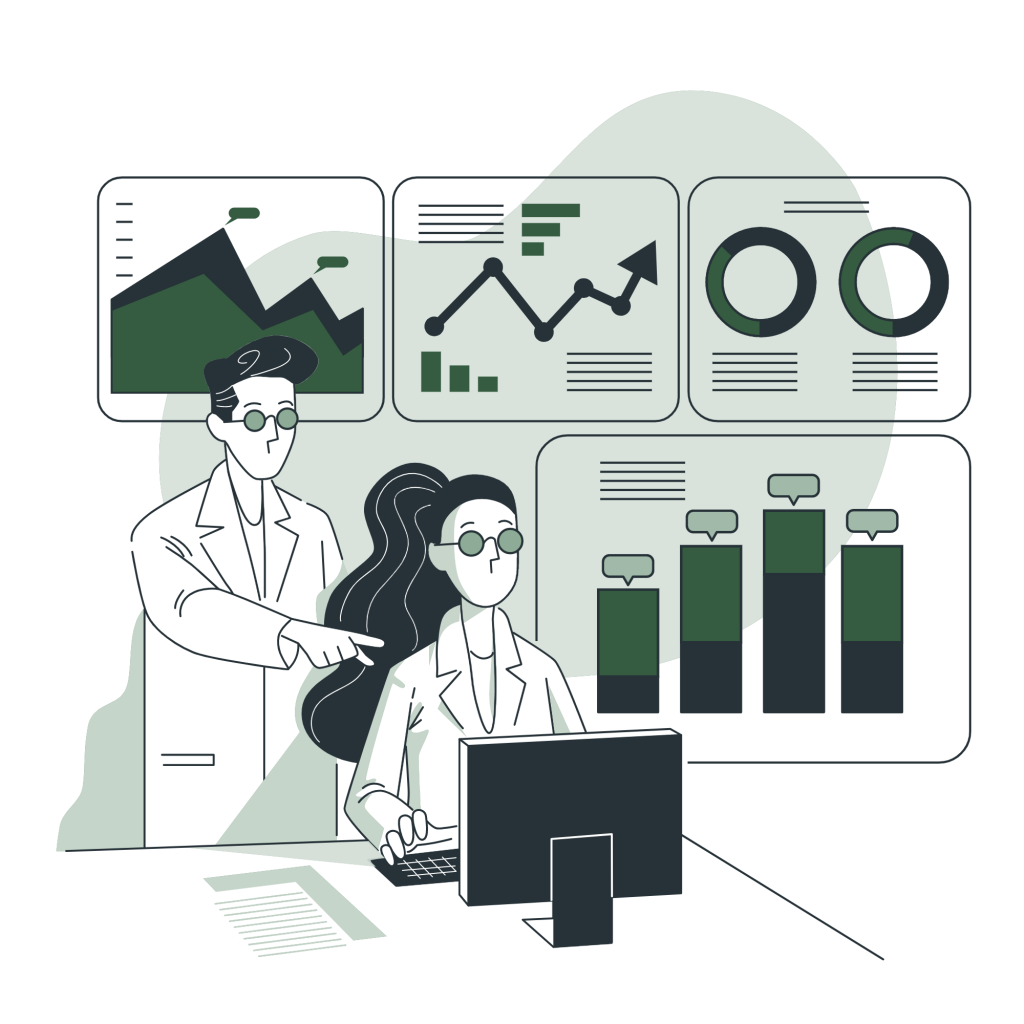 You can get everything right. The perfect product. Marketing and messaging that speaks directly to customers. A high market demand.
But, if there's an issue with product fulfilment, then that business will never get off the ground.
Failing to think about order fulfilment early on really makes it difficult for a new business to succeed.
Below, I'll dive deep into the impacts that poor Ecommerce fulfilment can have on your bottom line, long-term success, and customer relationships.
Negatively Impacts Inventory Management
Inventory management may sound boring. But, it's a cornerstone of a great customer experience.
Poor inventory management only leads to guesswork about what products are and aren't in stock. When inventory levels are aren't accurately tracked there's a chance of overselling products that aren't actually in stock.
This leads to backorders, refunds, and diminished customer trust. I know that if I was a customer, there's basically zero chance I'd order again if I experienced any of the above situations.
Leads to a Higher Rate of Product Returns
Returns are a natural part of doing business online. But, a clunky fulfilment process can lead to a higher than average number of returns.
Imagine that a customer opens their package, only to find it's completely damaged. Or even worse, it's the completely wrong product.
This not only ruins trust with the customer, but it can increase both shipping costs and the cost of the replacement item.
Reduces Profit Margins and Increases Product Costs
With eCommerce product margins are everything, and poor order fulfilment does nothing more than eat away at these.
Things like paying for expedited shipping, return shipping, and replacement items will lead to increased costs. The costs only continue to increase by factoring in lost sales due to product backorders and a growing list of unhappy customers.
Lowers Customer Satisfaction
Amazon has trained all of us to expect our products instantly, I'm no different. The moment we finish our purchase, we pull the blinds back and are ready for our package to be waiting outside our door.
Most consumers don't expect instant delivery, but there is an expectation for fast, affordable, shipping options. And a lot of consumers will abandon their carts if shipping is too slow or expensive.
Yup, shipping is that important.
Having a clunky fulfilment process only leads to slower shipping speeds and higher shipping costs.
Slows or Stops Business Growth
With refunds, negative customer reviews, and a lack of purchasing continuity, poor product fulfilment will slow any potential shop growth.
Plus, can you name a successful business that's filled with nothing but unhappy customers? Happy customers are the best sales team, and with a poor fulfilment process, this is gone entirely.
Not only that but failing to think about Ecommerce fulfilment limits the expansion into other sales channels. For example, a lot of successful ecom stores sell products on their website, via social media, and on third-party marketplaces like Amazon. Some stores even expand into physical retail spaces.
But, the only way this expansion can happen is if product fulfilment is already dialled in.
6 Easy Tips to Improve eCommerce Fulfilment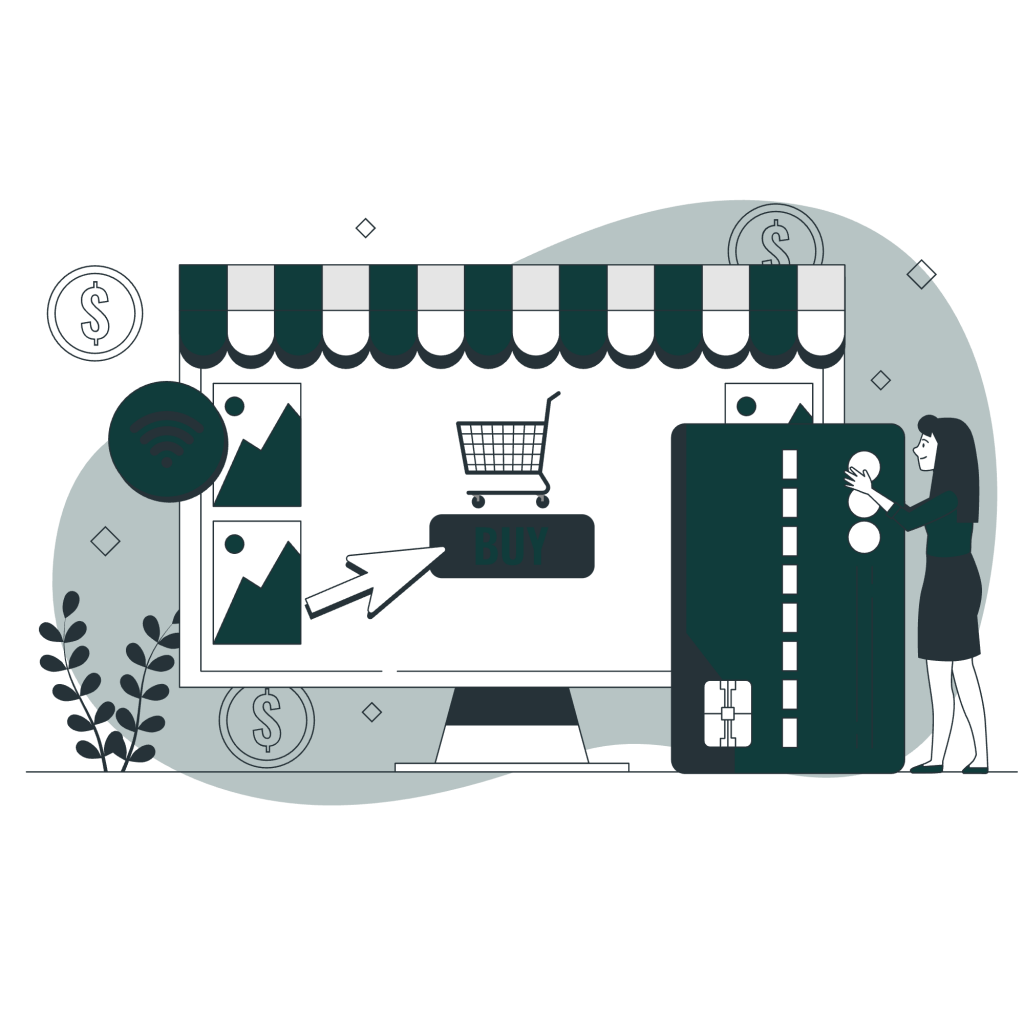 By now, I've hopefully hammered home just how deeply order fulfilment is integrated with Ecommerce businesses. It's not just a part of the car, it's the gasoline (or electric charge) that makes it run!
Now, I want to highlight 6 different tips you can implement to improve your Ecommerce fulfilment.
✅ 1. Offer Free Shipping (if Possible)
Free shipping is slowly becoming something that customers expect. But, here's the catch: you don't have to offer free shipping on every single order.
A lot of stores simply offer free shipping once the cart hits a certain amount. This helps to improve the revenue you can generate per customer, while still utilising the free shipping lever.
Here are the questions that need to be answered before free shipping is added to the store:
What is the cost for flat rate standard shipping?
What is the flat rate cost for two-day shipping?
What is the current average order value (AOV)?
Flat-rate shipping can be cheaper when dealing with items that have variable weights and helps to keep costs consistent. By calculating AOV up front, you know on average how much each customer spends. Then, simply add a percentage to cover shipping costs.
It also has the benefit of more customers opting to add more items to their cart, just to qualify for free shipping.
✅ 2. Go Beyond Simple Transactional Emails
After a customer makes a purchase there are a few points where it's easy to improve their user experience. Transactional emails are simple and usually give details like order confirmation and shipping information.
But, you can delight your customers by thinking of ways to add value during this time period too.
Here are some questions to think about:
Can you upgrade them to faster shipping? (Just like airlines that have unexpected upgrades)
Can you offer complimentary products they might like?
Can you send additional product information that gets them excited about receiving their package?
Beyond value-adds, it's important to let your brand shine through. These emails, or follow-up texts, don't have to be boring.
For inspiration, here's an
email by Derek Sivers
, founder of CDBaby, it's one of the greatest examples of an order confirmation email ever written:
Your CD has been gently taken from our CD Baby shelves with sterilized contamination-free gloves and placed onto a satin pillow.
A team of 50 employees inspected your CD and polished it to make sure it was in the best possible condition before mailing.
Our packing specialist from Japan lit a candle and a hush fell over the crowd as he put your CD into the finest gold-lined box that money can buy.
We all had a wonderful celebration afterwards and the whole party marched down the street to the post office where the entire town of Portland waved "Bon Voyage!" to your package, on its way to you, in our private CD Baby jet on this day, Friday, June 6th.
I hope you had a wonderful time shopping at CD Baby. We sure did. Your picture is on our wall as "Customer of the Year." We're all exhausted but can't wait for you to come back to CDBABY.COM!!
✅ 3. Start Preparing for the Holidays Early On
Q4 is the biggest shopping season of the year. It's important to start building up a backstock of products during the summer and fall seasons to
get ready for the holiday rush
.
Here is a checklist to prepare your Ecommerce store for the holiday season:


Set deadlines and holiday shipping timelines
Communicate last-order dates everywhere you can
If you don't sell them already, create gift cards for last-minute shoppers
Create product bundles for buyer types
Streamline shipping options and confirm delivery timelines with distributors
Test website and payment gateways for breakage points
Nail down your logistics system for communicating with customers
If you're fulfilling all of your eCommerce orders yourself, then you're going to reach a bottleneck pretty fast. This is a time to start thinking about hiring additional staff to get ready for the rush too.
Using third-party fulfilment solutions can be a way to help pick up the slack during busier seasons, and make it easier to fulfil a higher volume of orders too. If you're going to be using a third-party distributor, then start this process in the Fall season, instead of waiting until it gets busy.
✅ 4. Provide Free Returns and Speedy Support for Product Issues
Fulfilment isn't over once the customer gets their product.
Things like refunds, product exchanges, lost items, and returns processing all factors into the process.
It's important to process all of these requests as fast as possible while thinking about ways to make it easier on your customers.
Imagine if you ordered a product and it showed up broken. How would you feel?
Then, think about how much it would delight you if the company offered to send a replacement with overnight shipping and free of charge.
That right there, would earn a customer for life.
Anything that's post-product delivery should be thought of as a way to deepen that customer relationship. It's not a sunk cost. It's an investment in earning that customer's business forever.
✅ 5. Outsource Product Fulfilment
There's a lot of moving steps in the order fulfilment process. These are important to get right, but it's also important to not let order fulfilment become a huge time sink for your business.
Things like packing boxes, dealing with refunds, and making trips to the post office all take away from time that could be spent thinking strategically about future business growth and new opportunities.
One of the best ways to unlock time is to systematise or outsource order fulfilment, then use the added time for high-value business tasks. Using a
multi carrier shipping label app
that supports major carriers can be another means of saving time while creating a positive shipping experience for your customers, as it allows you to quickly generate shipping labels and display accurate shipping rates at the checkout.
✅ 6. Create a Stellar Unboxing Experience
I thought that mastering order fulfilment meant getting customers their products within their expected shipping time, sometimes even faster. They're happy, and I'm happy.
It took me time to realise there was even more I could be doing to delight my customers.  I was missing out on an incredible moment to improve my customer's
brand experience
. See, every interaction a customer has with your company can be a way to strengthen your brand, and this includes brand packaging.
The moment a customer receives a package, the physical product experience begins. Here are some fantastic ways to create a stellar unboxing experience:
Invest in better packaging and high quality shipping materials
Include a simple hand-written thank-you note in each package
Consider using branded boxes and packing paper
Think about free low-cost value-adds like stickers
Of course, all of these will increase the total product cost. But, it's a simple way to really stand out from the competition and create customers who are excited to order again and again.
Closing Thoughts: Why Ecommerce Fulfilment Will Make or Break Your Business
Customers expect fast and affordable shipping. Companies that can't offer this simply won't be able to compete.
But, it's not enough to simply make this promise during checkout. The promise needs to be fulfiled too.  A rock-solid fulfilment process makes this promise a reality and helps to build a roster of satisfied customers in the process.
Spending time upfront streamlining order fulfilment will help to avoid headaches and angry customers down the road. Of course, this strategy may change over time. But, since fulfilment is directly linked to
customer satisfaction
and revenue, it's vital to get it right from the start.
Kevin Wood is a freelance technology writer who makes complex topics engaging and interesting. He's written for some of the biggest tech, online business, and marketing blogs across the web.