If you're running an online business, there are many things you need to get right in order to be successful in growing your business.
You'll need fast and reliable
eCommerce hosting
, the
latest technologies
to keep ahead of the competition, but more than anything - you need to get paid!
But do the payment methods you offer your shoppers really matter?
You bet they do! They actually impact you and your revenue on multiple levels.
One of the most important reasons is that you absolutely must offer a back-up payment option; lets say your customer tries to checkout a purchase, but the transaction for some reason cannot be completed with the payment method they chose. In such cases, having an alternative is critical. In fact, according to recent research, if a transaction cannot be completed, 49% of the users will try to use a different payment option. This means that having just one option (usually Paypal or Credit/Debit card) will halve your chance of making that sale!
There is also the question of preference - some people just can't stand a specific e-wallet while others feel uncomfortable sharing their credit card information online. Catering to those clients means that without question, you need more than one payment method.
Of course, it's a good idea to make some sort of selection; after all, it will be hard to manage a dozen payment methods and keep up with all of their particular fees and terms of use. The payment gateway landscape is teeming with options, and a question arises: how do you narrow down on one that's best suited for your business?
Well, this is what we'll help you figure out with this article. We have handpicked the 10 best payment gateways for eCommerce platforms and run some comparisons to give you a fair idea of what works best and what doesn't.
But before we get ahead of ourselves, let's first talk about payment processors and payment gateways.
'
What's the difference?
'
That's precisely what we are going to find out.
Table of Contents
Payment Processors vs. Payment Gateways
In every virtual business transaction, there are four primary components involved.


There's you – The Merchant
There's the customer
There's the Customer's bank – The Issuing bank
Then there's your bank – The Receiving bank
A payment processor is the intermediator service that communicates the transaction information between these four parties. If the payment is approved or declined by the issuing bank, the payment processor transmits this information to both parties.
However, processors are generally used in brick and mortar outlets for retail transactions. Merchants are provided with a point of payment or point of sale (POS) interface or the processor machine, which validates the payment.
On the other hand, a Payment Gateways serves the same purpose for eCommerce transactions where a physical credit card is not present. Think of it as a virtual Point of Sale interface that's tasked with the laborious and sensitive task of authenticating a virtual transaction, where the scope for credit card fraud is much higher.
While selecting a payment gateway for your eCommerce store, there will be two choices.


A hosted payment gateway such as PayPal that redirects users away from your website to their own, secure website to complete the payment.
A self-hosted gateway that will be integrated into your site allowing the customer to complete the transaction on your site itself.
So what will most online store owners look for in a payment processor / payment gateway  when choosing options for their website?


They should integrate easily with their eCommerce platform
Their fees should be as low as possible without compromising on quality
They should offer the payment options typically preferred by their target audience
Some merchants prefer using a self-hosted payment gateway that doesn't require the customer to leave the site
They might need to caters to a particular need - for example, offering addons for recurring subscriptions
With this in mind, consider what your needs are, and let's dive into the list we've prepared for you so you can choose and compare what the best payment processing tools for you are.
Top 10 Payment Methods for eCommerce
1. PayPal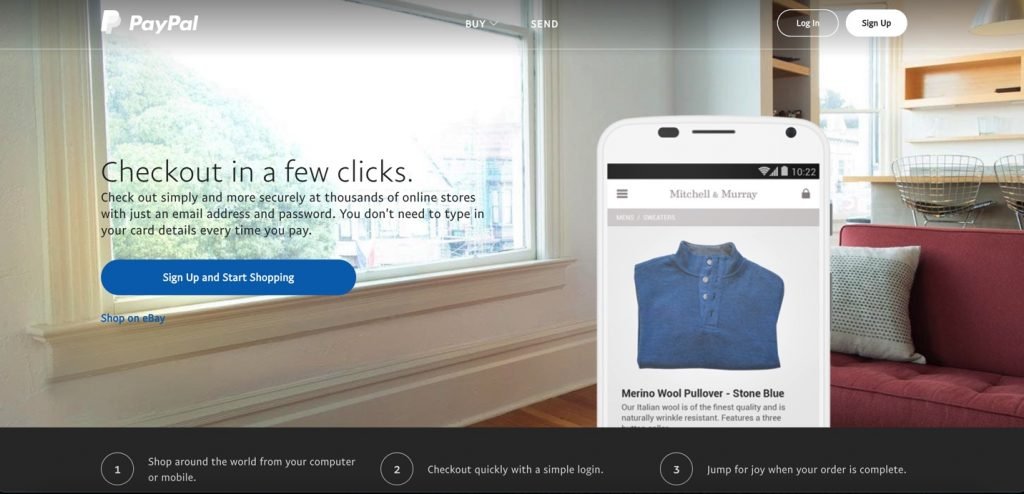 Let's start with the obvious champion - PayPal. The internet giant is one of the most widely used and accepted payment platforms in the world. It has an estimated 250 million active users and commands a 55% market share.
PayPal is considered to be the game-changer in the virtual payment space. Online payment processing can essentially be divided into the Pre-PayPal and Post-PayPal era. It was founded in 1998 as Cofinity and later renamed as PayPal in 2001. So it's been around for over two decades which gives it unparalleled trust and brand loyalty.
Features –
PayPal offers hosted payment processing for eCommerce vendors as well as other commercial entities, big and small. For the longest time, it was the preferred payment option for eBay.
It accepts a variety of credit card payments like Mastercard, Visa, Amex, etc.  and the great thing is you can directly pay with your card even if you don't have an account. Other than this, it offers an extensive range of merchant services such as easy cart and website integration, currency conversion, invoicing, a multitude of customisation options and easy transfers to your bank account. More recently, it also allows you to facilitate payments on the phone through their Virtual Terminal.
Merchants have the option to choose from PayPal Express Checkout, Payments Standard, Payments Pro, PayPal here, Virtual Terminal & Recurring subscriptions for digital goods. PayPal integrates nicely and efficiently with both
Magento
and
WooCommerce
- two of the leading eCommerce platforms.
Charges –
PayPal's standard payment processing gateway has a flat-rate pricing at 2.9% + $0.30 per web transaction. Virtual terminal transactions are priced at 3.1% + $0.30. Chargebacks will set you back by $20. There are no monthly charges or hidden fees involved, which makes it a great option for small and medium-sized businesses. The other services mentioned above may have additional recurring fees associated with them.
2. Braintree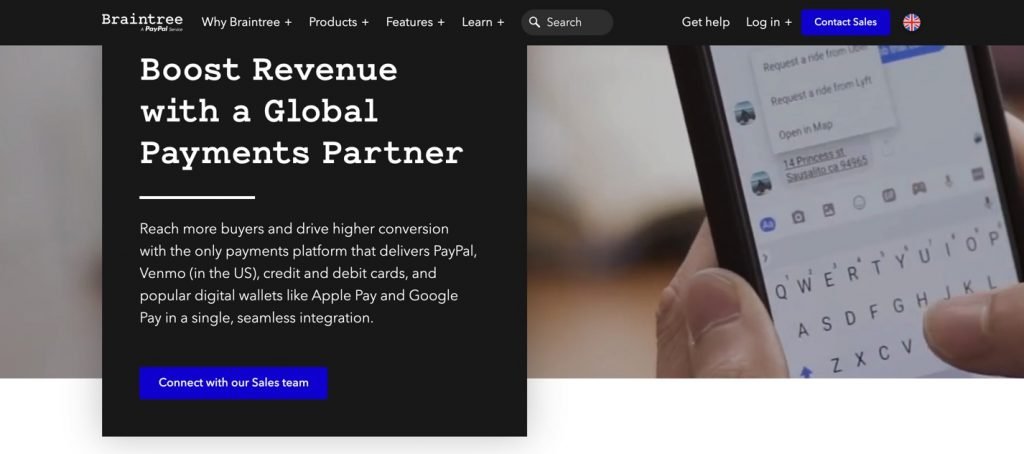 Chicago-based Braintree payments is one of the largest payment service providers in the business. It offers a wide selection of merchant tools and clubs it with some of the most competitive prices in the industry.
Since then, PayPal acquired Braintree in 2013 and has more than quadrupled the authorised payment volume it handles.
Features –
First of all, Braintree will allow to integrate several payment methods with just one integration, and that includes Apple Pay and Google Pay, which is a pretty sweet deal. The two options are critical for any mobile shopper as they allow a transaction with simple fingerprint authorization, making it one of the simplest ways to shop.
Also, merchants can use Braintree in two ways. A Braintree merchant account is the more popular choice and gives you access to a payment gateway along with a stable, overwritten account. The second option is to sign up solely for the payment gateway and integrate it into your
eCommerce software using an API
. While this may seem like an easier option, it comes with gateway fees as well as transaction fees which can add up pretty quickly.
Charges –
Braintree's fees depending on where the card is issues - for EU and EEA issued cards the fee 1.9% + $0.30 per transaction and for all other regions, the fee is 2.9% + $0.30. Chargebacks are a little more nominal as compared to PayPal at $15. There are no annual or monthly fees for merchant accounts. There are no other hidden charges or surprise fees either such as PCI compliance or early termination. If you process more than $80,000 per month, you have the option to switch to interchange plus, which is a custom pricing solution.
3. Stripe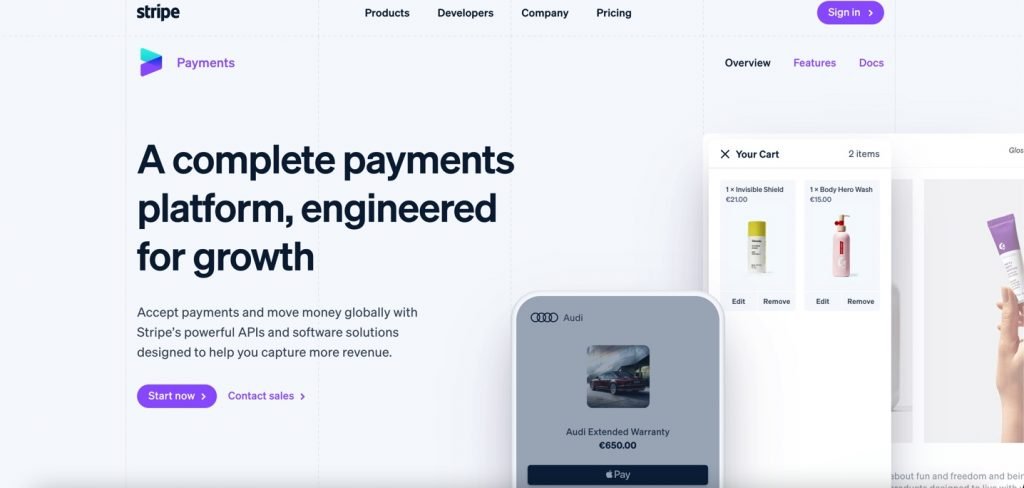 Stripe is currently the leading credit card processor for online merchants. It was designed for easy one-click payment processing for online merchants. In fact, you may say there was a revolutionary option Stripe introduced and that the option to pay without leaving the merchant's website. At the same time, because the payment is handled by them (and not you, as a merchant) Stripe is the one that complies with the very strict PCI requirements, leaving you to reap the benefits of the on-site checkout without the relevant complications.
This was a gamechanger feature later reproduced by other payment processors as well, but it became emblematic of Stripes capabilities.
Features –
Stripe is one of the few payment processors that offer a free and easy API. As a result, most companies with the resources to hire developers prefer working with stripe. Developers can easily create a custom checkout page on-site. Smaller businesses that do not have the bandwidth can integrate Stripe with their eCommerce software. But integrations come at an additional cost.
Charges –
Online credit card transactions are priced at 2.9% + $0.30. Chargebacks at $15. Payments made with international credit cards attract an additional 1% charge. So does currency conversion. There are no monthly charges which makes it a great choice for low-volume merchants. Talking about volume, Stripe offers some great volume discounts if you process more than $80000 a month. You can speak to a customer service rep to get a customized quote.
4. Square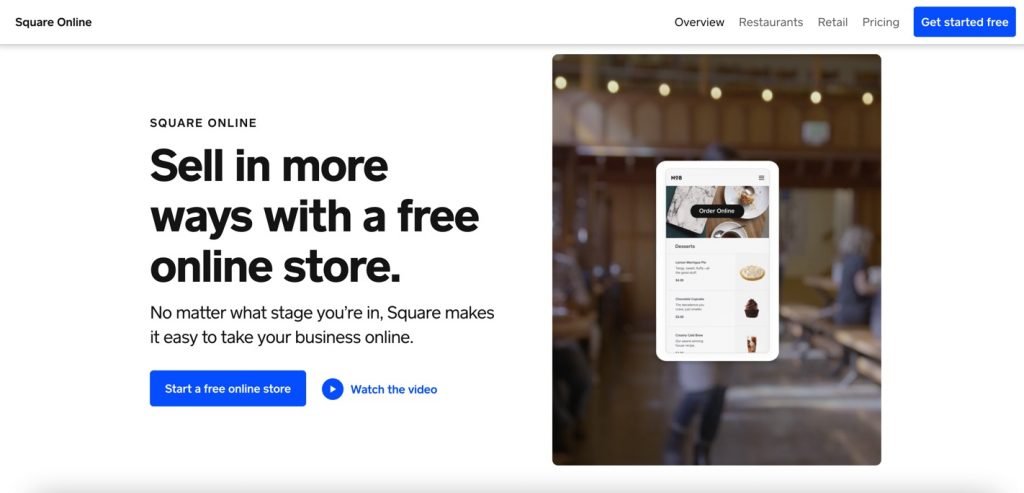 Square is the fourth largest online payment processor in the world. It is considered as one of the most microbusiness-friendly options out there. The big draw is the free mobile app, easy application process, and transparent pricing model.
It enables anyone in the world, even individuals to begin accepting credit card payments. Furthermore, if you also own a brick-and-mortar store and you'd like to integrate credit card payments as well, you can do so within the same ecosystem.
Features –
Square has become so popular as a mobile credit card company that most new merchants might be unaware that it also offers credit card processing to online businesses. There is a range of features on offer including analytics and reporting, employee management tools, and free email marketing. It recently launched Square Online Checkout that enhances your capabilities to include subscriptions, accept donations & integrate a multitude of third-party applications.
Charges –
Square offers a wide range of services with different flat-rate pricing for each one. Since we are talking e-commerce here, you will be paying 2.9% + $0.30 per transaction. There are no chargeback charges or monthly fees or minimums. But you will have to respond and work with the Square team to ensure that the chargeback transaction is resolved. Talking about chargebacks, Square does have a reputation of terminating accounts that it feels is a risk. While the application process is incredibly fast, this is one of the drawbacks of the service.
5. 2Checkout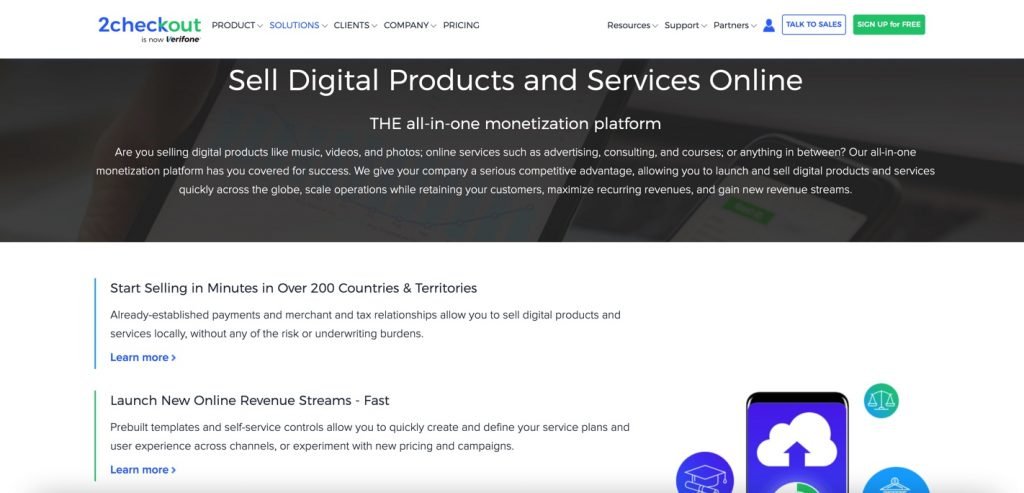 2Checkout (also called 2CO) is an Ohio-based PSP that often competes with Stripe and PayPal in terms of its services and pricing. It is a market leader in the eCommerce payment processing space and currently processes payments in 200 countries.
It was recently acquired by Avangate, which is a platform used primarily by digital goods merchants. The merged company was subsequently acquired by Verifone. As of now, the branding and pricing plans remain unchanged.
Features –
2CO offers a wide range of services, some of which are exclusive to the brand. There's 2sell, which is its most basic offering and comprises simple payment processing for mobile and online payments. Other than this, there's 2subscribe for recurring payments & 2monetize which is a bundle that includes a store builder. Lastly, there's an à-la-carte option called Add-Ons which allows you to cherry-pick one of the services that work for you, rather than buying into a bundle that you may not need. You can integrate the payment gateway on-site or use the hosted gateway.
Charges –
2CO is clearly a more feature-rich option. But that comes at a price. The most basic service is priced at 3.5% + $0.35 per transaction. The recurring billing service will cost you 4.5% + $0.45 per transaction. In exchange for the steep charges, you get payment processing in 200 countries. In comparison, Stripe is only available in about 34. If you are a high-volume seller, you can sign up for an enterprise plan to avail better rates.
6. WePay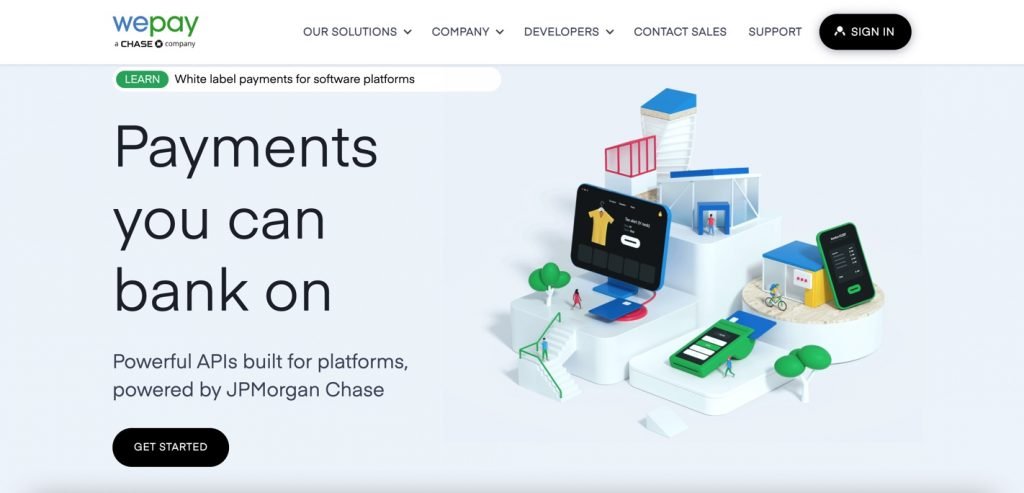 WePay is one of the oldest payment processing services in the business. It was launched in 2008 as an alternative to PayPal. It managed to stand out from the competition in the overcrowded industry by offering a service that allowed merchants to collect payments using bank transfers and credit cards.
The idea came about when the two founders discovered that there was no service that allowed them to split the cost of their rented ski-house. That might seem naïve at present. But this was before P2P payment systems were developed. WePay was acquired by JP Morgan Chase in 2017.
Features –
WePay offers a wide range of merchant features including a free API, compatibility with Android and Apple Pay, direct bank transfers, flexible POS suite, PCI compliance, fund settlement, and mobile POS. The API allows you to develop a custom on-site checkout page. But if you want to work with an existing eCommerce platform, there are ample integration options as well as merchant onboarding to select from.
Charges –
WePay's payment processing charges are not too different from the competition. Each transaction is charged 2.9% + $0.30 for credit card transactions and just 1% + $0.30 for ACH payments. Chargeback fees are $15. So are ACH returns. If you use WePay through one of the partner integrations then you may be able to negotiate better rates than this though.
7. Adyen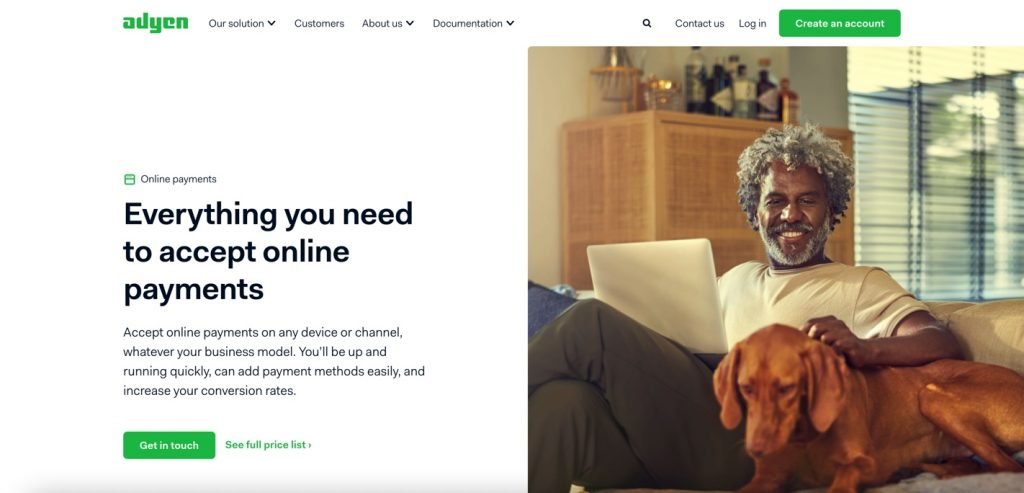 With a portfolio that boasts of big brands like eBay, Uber & Microsoft, Adyen comes across as a merchant account provider for large corporations and mid-to-enterprise levels businesses. It's different from conventional payment service providers who work as intermediaries.
Adyen offers end-to-end services. This means that it provides the payment gateway and also processes the payment while dealing with risk management as well as merchant acquiring.
Features –
Adyen offers a vast array of merchant services starting with seamless integration with websites, mobile sites, or apps. In addition to this, there are a bunch of features like Omnichannel payments (uses the shopper's information across the three channels for easier checkout), dynamic analytics and reporting, POS equipment, POS software & integrating tools for developers.
Charges –
Since Adyen is an international payment service provider, the charges vary based on the country and the payment method. For instance, US merchants are charged interchange+ for Mastercard and Visa transactions. Amex and Discover cards are charged a flat rate of 3.95% + $0.12. For in app transactions, it's $0.12 + a fee determined by the type of card. Bank Transfer deposits are priced at $0.25 + $0.12. It remains unclear whether Adyen offers volume discounts. So you will have to reach out to a customer service rep to get a custom quote. The most important charge that you need to be aware of is a minimum invoicing of $120/month. Most small businesses will find this to be a fairly expensive choice as compared to the other options listed here. Thankfully, there are no set-up charges or early termination charges. Oh, almost forgot to mention that Adyen does not charge you anything for currency conversion either.
8. Klarna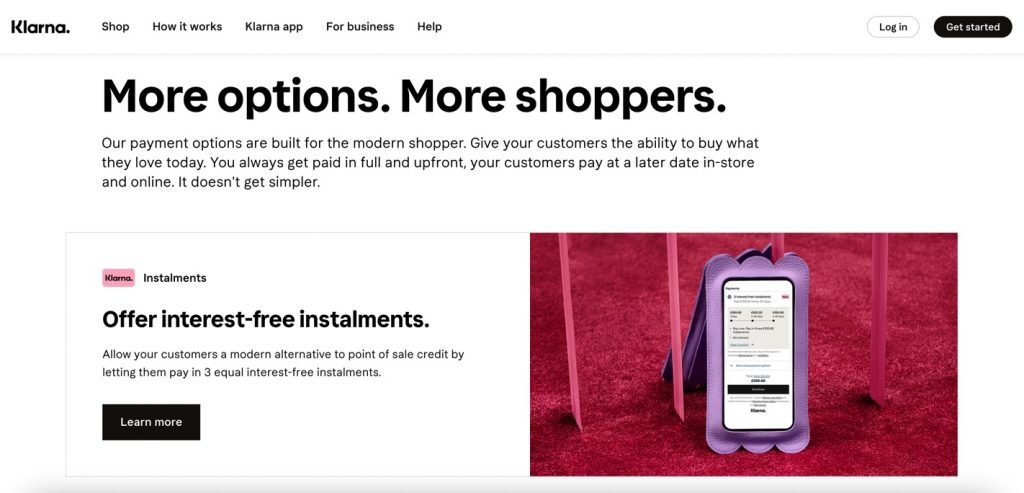 The "Buy now, pay later" payment model is gaining traction with each passing day and there is no stopping it. With the possibility of a delayed payment many consumers surpass the very significant barrier of not being able to affort the goods they want, which means a direct (and significant) increase of transactions for e-tailers.
Klarna is possibly one of the most popular ones and in 2019, they claimed to have 6 million customers across 4,000 websites in the UK alone.
Features
: Klarna will allow you to offer all the popular payment methods while still using the payment model indicated above. As a merchant, you will get the money for the transaction right away and they are the ones dealing with the management of the monthly payments. Their checkout is built to allow pre-filled information for returning customers and a mobile-first experience, improving significantly the conversion rate. Like Stripe, for brick-and-mortar shops there is also an amazing in-store payment option.
Like other payment processors on the list, Klarna will also integrate easily with major eCommerce platforms like
Magento
and
WooCommerce
.
Charges: While on their website the fees aren't visible, on the WooCommerce page you can actually spot them.
The fees of Klarna will vary depending on the country you're accepting the payment from and also based on the currency used. For UK the fees amount to 2.49 % + 0,20 GBP while for US the standard fee is 2.99 % + ($0,30 applies on revolving account purchases).
9. Sezzle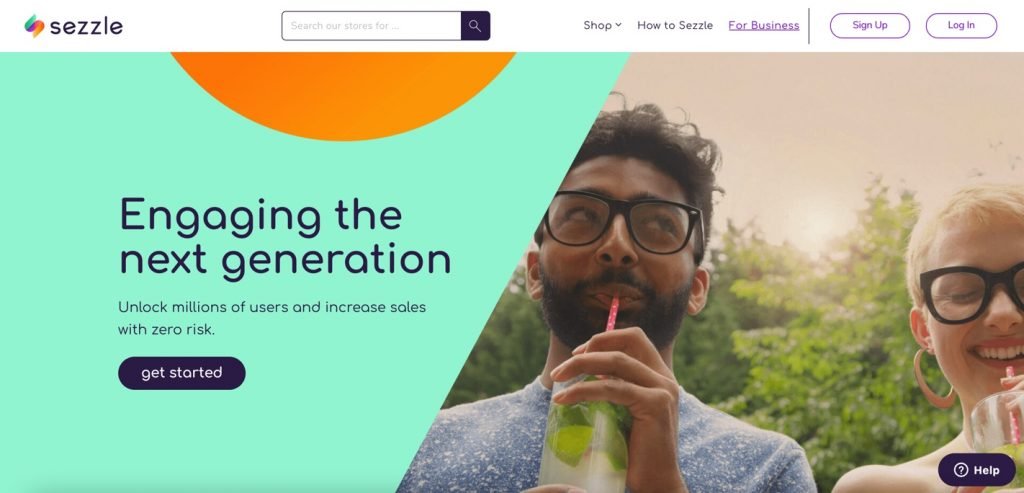 Another great "Buy now, pay later solution" is the US-based Sezzle. Despite its recent entry to the market (2016) they managed to acquire quite the share of this particular market and reportet over 2.4bln users as of 2021 and it's already being used by over 26000 online merchants.
Features –
Sezzle offers four interest-free payments spread out over a repayment term of six weeks. If the customer pays these payments on time, there's zero interest or hidden charges.If you are looking to offer Sezzle as a payment option, you can use the API to create a custom checkout page or use one of the partner merchant integrations. Sezzle integrates with most online eCommerce platforms including Shopify, Magento, WooCommerce, OpenCart, and Wix to name a few.
Charges –
Sezzle charges you a flat rate of 6% plus 30¢ per transaction. This may vary depending on the kind of products you sell or the industry you function in. Also, Sezzle is an end-to-end service provider because it takes on the challenging tasks of fraud management, chargebacks, and repayments by itself. Hence, any fees that you owe them are collected automatically rather than relying on a monthly fee.
10. Wise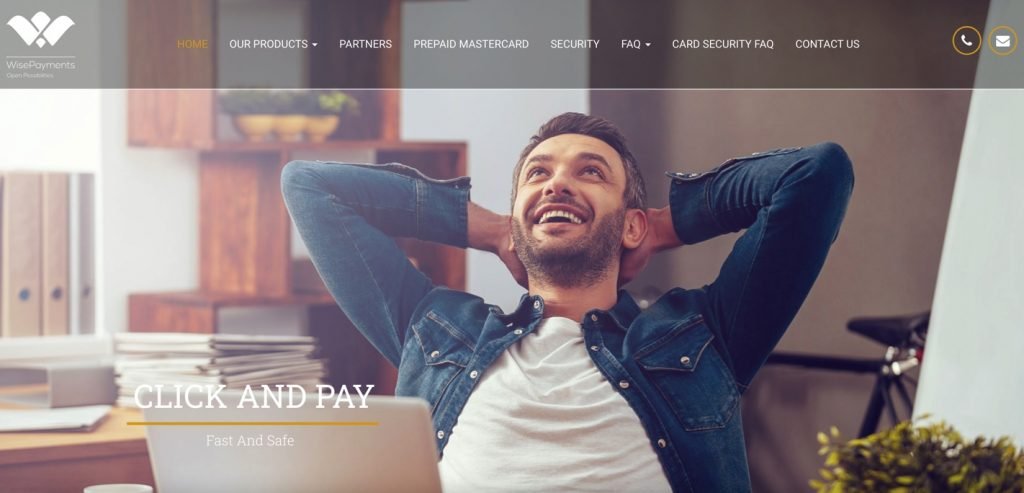 Wise, previously 'Transferwise',  is an international money transfer service that's known for its incredibly low service charges. The rates for both transfers and as currency conversions are so low that it makes PayPal appear obscenely priced in comparison.
But a lot of new eCommerce merchants do not know that Wise also offers a merchant service called 'Wise Business', which allows you to accept payments from anywhere in the world. Once again, the big draw is the low fees and the ability to convert the money into 40 currencies.
Features –
Wise functions in a very unique way. Your Wise Merchant account is a local bank account that will be set up in the country where your customer resides. They will make the payment into this account which can then be converted into your local currency and withdrawn into your bank. What this does is helps you avoid the high markup charges that PayPal and Stripe levy on international transfers. Wise also has a mobile app, which makes it easier to manage your payments and transfer them to your bank account.
Charges -
If you are an online merchant selling globally, the charges will be less than 2% to receive payments using Wise. That's hands down, the cheapest way to receive money from international clients. If you process high volumes of international transactions, Wise is probably going to save you a lot of money.
Bonus Round
11. Venmo
If you're not in the US, gloss past this one. It's too good not to include for our US based readers, though! Venmo is the new kid on the block with a very versatile P2P mobile wallet that offers some great features. It currently has an active user base of 60 million businesses. But here's the kicker. PayPal also happens to own Venmo. Well, technically Venmo was acquired by Braintree. But PayPal acquired Braintree. Got it?!
While the traditional wallet was mainly used for seamless money transfers, Venmo has also launched a merchant's solution where you can accept Venmo payments online, in person or on a mobile app.
Features –
For a service that's fairly new, Venmo offers integration with 2-million merchants already. Delivery.com & A&F are amongst the big brands currently offering Venmo payments on their online stores and apps. For customers, it's easier to pay using their Venmo wallet balance. Also, their charges are considerably lower if you use the wallet. It's only when you use a credit card that Venmo charges you 3%.
Charges –
Venmo's merchant services are currently charged at just 1.9% + $0.10 per transaction. That's the lowest transaction charge in the industry currently. That's not all. If you create a business profile with Venmo, you can avail of their limited time, no-transaction fee offer. The only possible downside to the service is that it's only available in the US currently.
Closing Thoughts
That sums up our recommendations for the best payment processing tools for eCommerce businesses.
As always, do your homework and consider what your priorities are. Does the service integrate seamlessly with your eCommerce software? Are you looking for API integration? What about the charges - how important are they for you and your volume of sales?
Getting the right answers to these questions will allow you to narrow down the options and select the best payment methods for your business.
Don't forget that whilst offering a choice of payment options is important, they are meaningless if your store is offline, erroring out or painfully slow - so make sure you also choose fast and reliable
high-performance hosting
. If you're locked into Shopify and are looking to take the next step in scaling your e-commerce businsess, be sure to read this article on the
best shopping cart software
!